Kirwan vs Ignatius Park College Aaron Payne Cup
Author : Nic Darveniza News Corp Sports
Kirwan vs Iggy Park 2022 Kirwan vs Ignatius Park College in Aaron Payne Cup and Cowboys Challenge
The Aaron Payne Cup is back with a blockbuster grudge match between Townsville rivals Ignatius Park College and Kirwan SHS.
Watch the replay of the Aaron Payne Cup and Cowboys Challenge: Kirwan SHS vs Ignatius Park – Aaron Payne Cup
Don't miss out on the headlines from Live Stream. Followed categories will be added to My News.
COWBOYS-contracted prop Henry Teutau was the toast of Ignatius Park College after scoring in the dying minutes to tie with arch-rivals Kirwan State High 22-all in the opening match of the 2022 Aaron Payne Cup.
With 10 NRL contracted players on the field split evenly between the side, the fixture was a rollicking testament to the bright future of North Queensland rugby league.
WATCH AARON PAYNE CUP REPLAY IN PLAYER ABOVE
Teutau's 67th minute charge brought about the first draw between these sides in a decade.
Not since Valentine Holmes last patrolled the backfield for Ignatius Park in 2012 for an 11-all draw has there been a closer match between these fierce rivals.
On the brightest stage stepped up Teutau, the hulking prop who has set his sights on an NRL debut for North Queensland.
With less than five minutes to play his gallop through the heart of the Kirwan defence erased a six-point deficit to equalise scores.
Ignatius Park halfback Matthew Turner could have blown the roof off Brothers Leagues Club had his ambitious left-footed field goal attempt from 40m out struck true.
Kirwan's task to run 100m to score in their final set proved impossible.
The draw salvaged a frustrating afternoon for Ignatius Park, who let slip four opportunities inside Kirwan's 10m zone with two knock-ons, an obstruction penalty and a double movement call.
The class of the blue-and-white middle forward trio of Teutau, Broncos-contracted Shibasaki and uncontracted Jamaine Stanley proved decisive in the comeback effort to draw and throughout the entire match.
Prop Stanley opened the scoring in the fourth minute when a superb no-look pass from hooker Diesel Jacobsen found the prop on fifth tackle, bamboozling the defence to deliver a clear run to the line.
Queensland Schoolboys representative Elekana Suavai, cutting an eerily-similiar figure to former Kirwan weapon Jeremiah Nanai, answered with a powerful four-pointer to wrestle back the lead 6-4.
Before Iggy Park could blink Kirwan were back celebrating when Suavai's centre partner Rifa Walden burst through the line to extend the margin to 12-4 after 16 minutes.
There were ominous signs for Ignatius Park until another Cowboys-contracted flyer, winger Teke Meneulu, produced the highlight of the first half.
Sharp footwork and incredible breakaway speed produced an 80m runaway spectacular almost completed untouched by the defence.
Kirwan interchange hooker Braith Dowson's opportunistic try took the half-time score to 18-10.
Izaya Leedie for Iggy and Terry Connors for Kirwan traded tries to set the stage for Teutau's highlight-reel match-saver.
Multiple sets wore down the defence for Teutau to blast open a hole.
WATCH COWBOYS CHALLENGE REPLAY HERE
KIRWAN has drawn first blood in the Cowboys Challenge U15 competition, stopping an Ignatius Park College fightback in its tracks to prevail 26-10 at Jack Manski Oval.
The Bears were ruthless in punishing Iggy Park errors in a rivalry clash to open the new season, with classy Queensland junior represenatives Cohenn Dittman and Diesel Taylor leading the charge.
MATCH PREVIEW
THE Aaron Payne Cup is back with a blockbuster schoolboy rugby league grudge match between Townsville rivals Ignatius Park College and Kirwan State High School set to ignite festivities on Wednesday afternoon.
The highly anticipated clash has been marked on both school calendars since pre-season began late last year, with a host of emerging stars set to play in front of Townsville Bulletin cameras for the first time.
Five NRL pathway products will take the field for the Kirwan Bears while another five will face them down in the blue and white of Ignatius Park.
It is the greatest concentration of junior footballing talent on one field in North Queensland at present, but only one player.
Kirwan centre Elekana Suavai, playing in his first derby match since transferring from Rockhampton's The Cathedral College – has been selected to represent the Queensland Under-18s.
That rankles Broncos-contracted Jamal Shibasaki, who declared he and his teammates will harness their snubbings as fuel.
Shibasaki, Iggy's co-captain and starting lock, and Cowboys-contracted prop Henry Teutau, are the twin-diesel engines powering the Ignatius Park pack.
Their charge off the back fence for the opening hit-up or tackle of the game will be even more seismic as they battle to prove to selectors tuning in to the Bulletin livestream they got it wrong leaving them out of the Maroons.
"I know me and a lot of the other boys who were in the NQ side know what we've got to do now," Shibasaki said.
"We know we missed out but that doesn't mean anything. We still have to be the best we can be and now it's just a step-up."
Shibasaki will take on the Bears for the second time in Aaron Payne Cup action at 4.45pm but is well-versed in the rivalry's traditions.
His elder brother Gehamat was a star in Ignatius Park's 2014 and 2015 teams, who graduated with a 1-2 record against the Bears.
"They told me how aggressive these games and how smart you need to play to win," he said.
"Versing Kirwan is like a whole other level, you're not just playing another game – this is the game you want to play and you don't want to leave anything in the tank."
Kirwan and Ignatius Park coaches Nathan Norford and Steve Lansley both agree.
"These are the matches the boys remember for the rest of their lives," Lansley said.
The next generation of Aaron Payne Cup players will also tackle their rivals in the U15 Cowboys Challenge, a 3.30pm curtain-raiser that will also be live-streamed by the Bulletin.
IGNATIUS PARK COLLEGE LINE-UP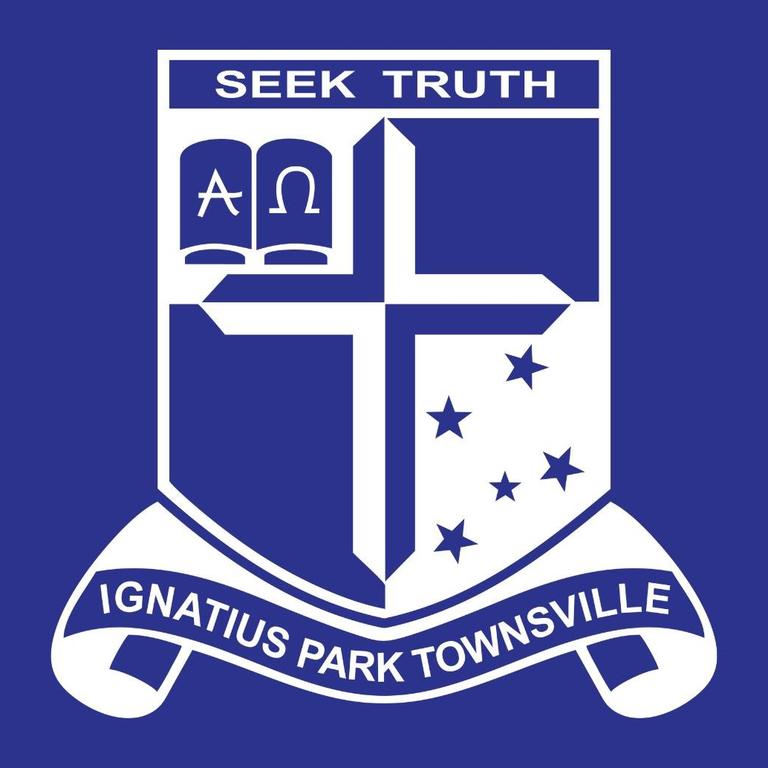 Jack Prior
Rayzarlin Pearson
Brodie Dinneen
Brodiy Ah Kit
Teke Meneulu
Mitch Brown
Matthew Hunter (Cc)
Henry Teutau
Diesel Jacobsen
Jamaine Stanley
Jonah Raidaveta
Orlando Naware
Jamal Shibasaki (cc)
Jack Wood
Nate Hansen Murdoch
Jack Petit
Izaya Leedie
Nelson Kennedy
Caleb Searles
More Coverage
2021 REPLAY: Kirwan survive Iggy Park fightback
2020 REPLAY: Kirwan smash Iggy in Aaron Payne Final
2020 REPLAY: Ignatius Park stun Kirwan in lopsided win
KIRWAN STATE HIGH SCHOOL LINE-UP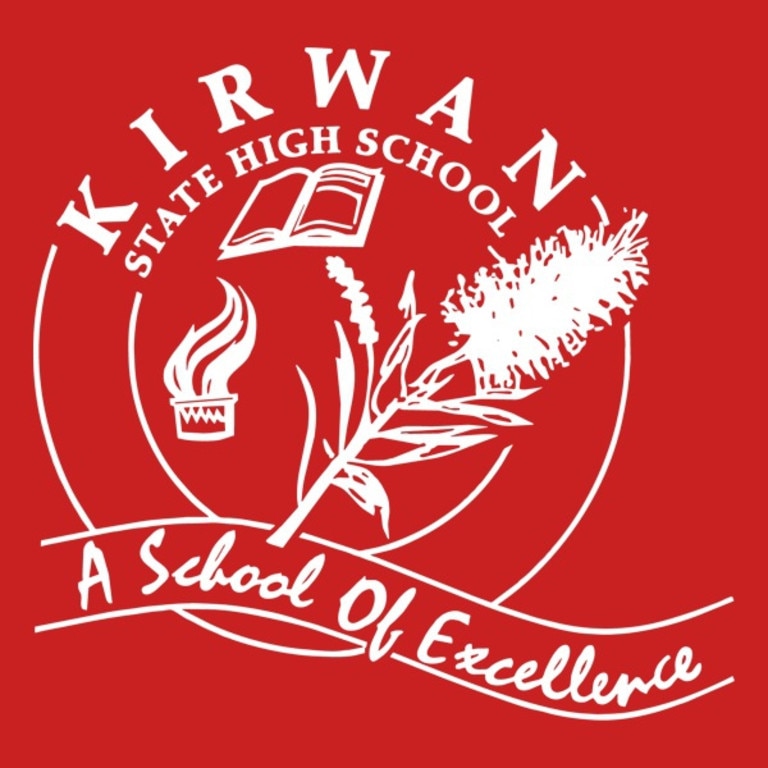 Kirwan State High School Logo (2022)
Vinjenzo Winterstein (c)
Terry Connors
Rifa Walden
Harley Walker
Tremayne Priestley
Xavier Hellyer
Adrian Sandy
Jerry Matautia
Hoani Harris
Kaiden Lahrs
Elijah Tapau-Taylor
Elekana Suavai
Terrell Anderson
Braith Dowson
Dylan Carlos
Lorenzo Fono
Ashden Lafferty
Treziah Taylor
Preston Cassidy
Peter Mulholland Cup (NSW / VIC Schoolboy Cup)
ROUND 1 SCHEDULE
Tuesday, May 31
11am: Patrician Brothers Fairfield 64 – 0 Farrer MAHS
Wednesday, June 1
11am: Holy Cross College 38 – 24 All Saints Maitland
11.30am: Erindale College 64 – 0 Illawarra Sports High
12pm: Endeavour Sports High 20 – 14 Patrician Brothers Blacktown (Action Photo's Friday)
Wednesday, June 8
12pm: St Dominic's v Bass High
1.30pm: Hunter Sports High v St Gregory's College
11am: The Grange P-12 College v Hallam College
Thursday, June 9
Westfields Sports High v Hills Sports High
Queensland Results
Langer Cup
Ipswich SHS 24 – 16 Keebra Park SHS
Aaron Payne Cup
Mackay State High School 0 – 32 St Patrick's College
Related Links
More Queensland School footy news
Action Photo Galleries